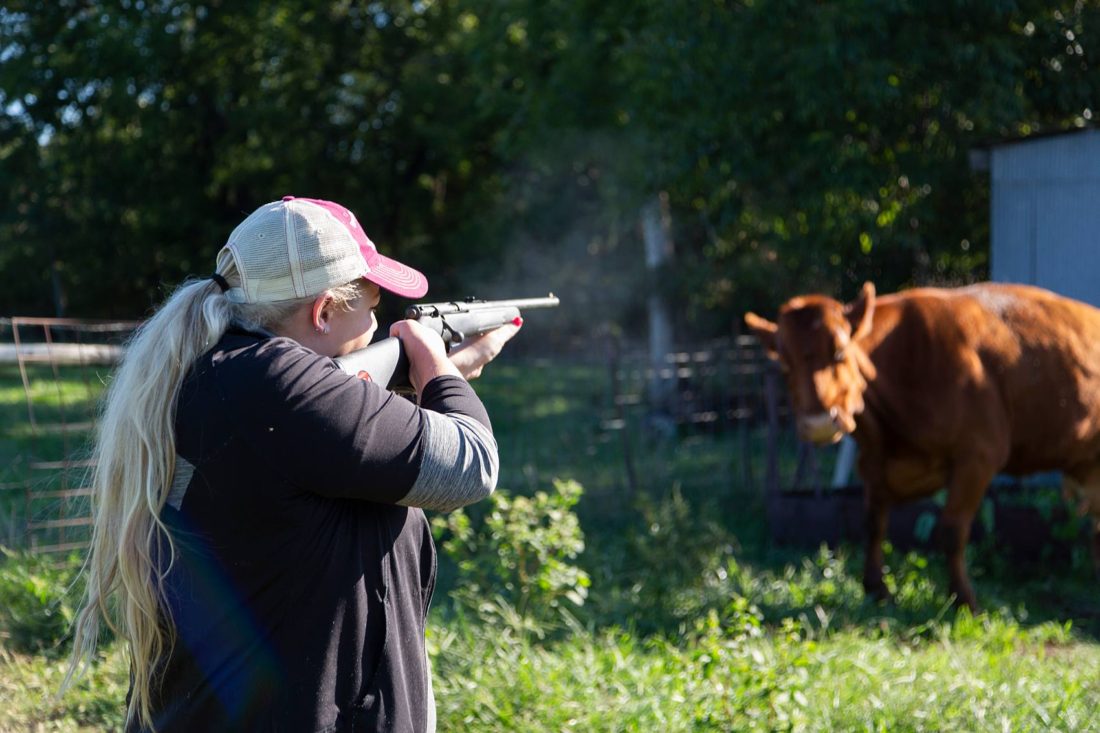 I recently had the honor of being selected to attend the prestigeous Missouri Photo Workshop. Thirty-nine photographers from 18 states and nine countries explored Mountain Grove, Mo., an Ozark town turned into a laboratory for improving research and visual story telling skills.  There I met Morgan, a young local woman who carefully preens her makeup and long blonde hair each morning before going to her job as a kill-in-the-field butcher.
Under the guidance of two mentors, Dennis Dimick and Mary Beth Meehan, they coached me through the pitch, formulation, daily feedback on my story, as well as the final edit.  It was lifetime of learning packed into a full week where I not only extended and expanded my skill set as a photographer, but also met and networked with the likes of the photography industry's top photo editors and photographers from National Geographic, the Washington Post, Nature Conservancy, and more.
Hands On:  Morgan's Life with Animals
24-year-old Morgan Branson has made a life in her hometown of Mountain Grove by owning and running a business unusual for a young woman: a mobile slaughtering and butchering service. By doing the killing herself, Morgan assures a humane practice for her clients, most of whom run small farms in the area, and go to her for the convenience of having the work done on their own property. Morgan's passion for working with animals and animal products stretches into her other businesses: breeding dogs and making custom leather handbags.